Jurassic World: Dominion Dominates Fandom Wikis - The Loop
Play Sound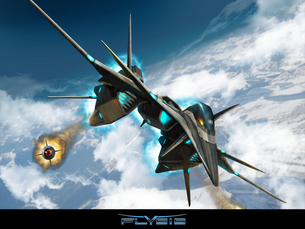 General
[
]
Aerial Strike contains the major storyline missions taking place in what is known more commonly as Episode 2. New players only have access to these missions and most EXP will be gained here. The Scenario missions give 32% EXP at the level unlocked; certain Sidestory missions will give roughly 15% at the level unlocked. This storyline continues to the end of the game, however missions level 93 and higher begin to reward less EXP.
War of Pandea is opened during the mid-level game and is separated from Aerial Strike's storyline, however the maps are home to high level mobs. Scenario missions give 3% EXP when completed at the level unlocked. War of Pandea is commonly referred to as Episode 3, and this storyline takes place after the events in Episode 2, but is playable in the mid to high level parts of the game. Each mission level 91 to 96 give less EXP than the previous.
There are three type of Missions: Scenario, Standard, and Sidestory.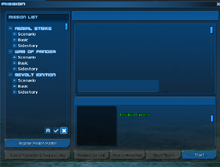 Scenario: You need to complete these missions to move forward in the game. They always reward SPI and experience. Sometimes they give a bonus stat or a free item.
Standard: These only reward SPI. There is a standard mission for almost every mob in the game and they provide a good source of income later on.
Side story: Similar to Scenario missions. Only Turning Point and Enter the Moon need to be completed to progress to new maps. Avoid all moon Side story missions past Enter the Moon until level 79, you cannot remove the mission reward items from your inventory until then.
On a side note: Every mob you have to kill to collect the specified target (item) won't always have an 100% drop rate of that target. Be patient. The target will drop eventually. When your inventory is full, you cannot collect items in a mission to complete that mission. Make sure you have sufficient space in your inventory.
Please use the following format for creating new mission pages (to keep everything looking the same): Mission Format If you see a mission page without this markup, please change the markup of that page to the right one. Thanks a lot.
Aerial Strike
[
]
Episode 2 missions.
Scenario missions
Freeska

[

]
ANI

[

]
BCU

[

]
Neutral

[

]
Sidestory missions

[

]
War of Pandea
[
]
Episode 3 missions.
Scenario missions
ANI

[

]
BCU

[

]
Neutral

[

]
Basic missions
BCU

[

]
Sidestory missions Episode 3 currently has no sidestory missions.
Revolt Ignition
[
]
Scenario missions
BCU

[

]
see also
[
]