The Sandman Will Keep You Awake - The Loop
Play Sound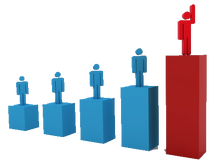 Abel's Guide to A-Gear
Introduction
This guide is for those who want to play A-Gear but know nothing about them. I have been playing this game since day one in the form of Space Cowboys Online and through all other forms. I started as an I-Gear and changed midway while playing Ace Online. I have a Hero A-Gear and will be going over tips and tricks along with some builds.
What to Know Before You Choose Your Gear
This game is extremely fast paced during wars and the tide of battle can change if you kill the right people. If you are looking for flying around fast paced and getting in and out without dying or doing a lot of damage in a very short amount of time then A-Gear is not for you. A-Gears rely on positioning and choosing their targets wisely. With the right equipment they can take down anyone. Unfortunately the A-Gear is heavily reliant on equipment. There are good agears and bad agears but skill doesnt have the same impact as it would on the other gears.
The Basics
A-Gear is probably the easiest of the 4 gears to play. Unlike the other gears, in order for them to maximize their damage they sit in one spot. They Have the most health out of any other gear, and they can get a significant amount of defense. Agears are very proficient at attack builds and are great counters to all other gears when coordinated properly.
Tips and Tricks of the A-Gear
Just like the other gears, the A-Gear has some tricks up their own sleeve that make fighting a little easier.
Air Siege
I consider Air Siege a trick because many A-Gears sit on the ground and don't move. Because of this, most B-Gears have gotten used to GBMing targets on the ground. In the air it is a lot harder and you have the ability to roll. Although your damage is lowered, your survivability is greatly increased. Learning when to be in Air-Siege and when to roll takes practice, but if you keep at it your skill level will increase when fighting B-Gears.
Back Shot
Back shot is an incredibly useful and important trick to learn. It does take practice but is simple. When locked onto an enemy you track them on your screen with an arrow and their name. If they are behind you simply going into ground siege or air siege and moving your mouse 180 degrees opossire the arrow will turn your gun and lock onto the enemy so you can shoot. As long as they are not underneath you in air siege this will work.
see also